2018 saw the launch of multi award winning app LoyalFree into Huntingdon. The app features over 1,000 deals around the UK including over 65 available in Huntingdon. The app is all about saving money when you shop local.
We have picked out our top 10 deals you can enjoy right now, exclusively with the LoyalFree app! Start saving with the app for free now by clicking here to download it or searching for LoyalFree on your App Store: https://bit.ly/2POw6hU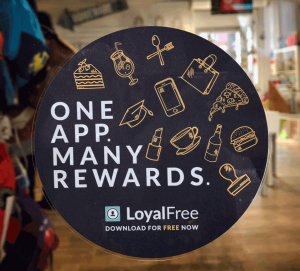 Simply scroll and find the offer you want on the app, and when you pay click the 'Claim Now' screen on the app profile and show to the staff to receive your exclusive discount. It's as simple as that.
The top 10 picks from the LoyalFree app
Crazy Heads Hair Co – 10% off for new customers
Pizza Express – 25% off food
San Luca Tattoo Lounge – 6 hours of tattooing for £200 (save £160)
Cromwell's Bar – 20% off food
Phoenix Hair – 10% discount on services for 1st time customers
James Cox – 10% off men's clothing
Music Street – 10% off any Tanlgewood acoustic guitar
Gathercole & Ward – Free second pair of lenses
Bliss Beauty Salon – 15% off for new customers spending £20+
ifixit Repairs – Free computer health check
Don't forget you can also use the app to collect loyalty stamps on your phone for your convenience around the town. Businesses offering this service include names such as Cromwell's Bar, The Barber's Den, Molby's, Music Street and many more.
Not only this but the app will give you listings of local events, parking information and more. The recent addition of Tours & Trails to the app will also allow the public to enjoy custom experiences in the area. For example read more about the new Huntingdon Dog Friendly trail here: https://bit.ly/2Vf7uEH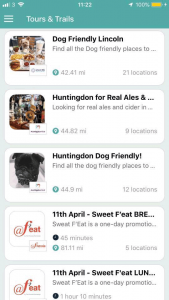 To download the app for free now click here: https://bit.ly/2POw6hU
This app is brought to you in partnership between LoyalFree and Huntingdon First. Find out more here.
Posted on