September brings Fresher's week and exciting new moves for many individuals joining a new University or returning for further years.
But perhaps you are new to Southampton and want to know how you can enjoy the area, find local events and grab a bargain along the way!
Moving to a new place can be daunting, especially trying to navigate your new home and find new networks of people, so here are the top four ways to help you get to know Southampton, a vibrant City full of hidden gems for you to enjoy:
1. Follow 'Southampton Bloggers' to keep up to date on the latest happenings
Southampton Bloggers is a community of bloggers from across the South Coast providing a platform for information, reviews and more in Southampton.
They regularly share information about novel events in the City and publish write ups of new locations. Their Social Media has a host of appealing images from around the City to give you a real flavour for new places to visit or to let you know when a popular competition is about to close!
You can follow them on Facebook here: https://www.facebook.com/sotonbloggers/
2. Use the LoyalFree app to bag a bargain and explore the area
The LoyalFree app is available in 15 UK towns and cities, and Southampton is one of them! This app pulls together local deals and exclusive discounts for you to enjoy around the City. This could be on food and drink, but also includes discounts at local shops in the City.
The app also features digital trails, which are really useful to explore your new home, in addition to a 'Local Guide' listing the top attractions in the area. Popular trails you can enjoy in Southampton include Cocktails, European Foodie Trails and even a!
The best part? The app is completely free to download and hosts regular giveaways and Student specific promotions. You can download LoyalFree here: https://www.loyalfree.co.uk/download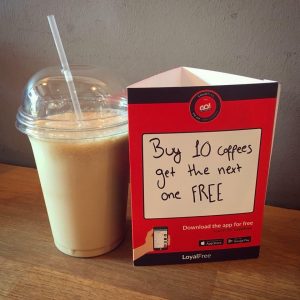 3. Find out what's on from Visit Southampton
Visit Southampton tell us 'Southampton's year-round programme of exciting events will leave you spoilt for choice.' So if you love to plan ahead, Visit Southampton has an events calendar which is regularly updated with events that are on the City. There are events listed up to a year in advance, which is great for those who want to get their diaries booked up early to ensure they never miss out on popular events which may sell out.
Visit Southampton is a great place to find out about upcoming comedians, theatre and music so is great for those wanting to experience some popular culture in Southampton. It also has some handy filters to allow you to search specific dates and areas around the City so you can find out what is on your doorstep. You can also pop in 'student' into the keyword search on the website to easily find the events which are the most relevant for you.
You can view the events calendar here: https://visitsouthampton.co.uk/events
4. Get down to WestQuay Student Sessions to save some cash
WestQuay is the main shopping Centre in Southampton City and luckily for new and existing students, they run special nights where you can save money on your favourite brands.
This year's takes place on the evening of October 3rd from 6pm until 10pm. The shopping centre is open just to students out of hours to give you time to enjoy prizes, entertainment and many discounts. It usually attracted thousands of students so don't forget to turn up early to join the queue!
This year's event boasts free goody bags, ping pong, cupcakes and more – so be sure to cash in on lots of freebies during the evening.
You can find out information about the event here: https://www.facebook.com/events/710207902829398/ and it's certainly not one to miss.
Whichever of these options you choose to use, you'll be sure to find lots of local events and deals to enjoy around Southampton.
About the Author
Sophie Hainsworth is co-founder of LoyalFree, a multi-award winning innovative mobile phone app which helps connect people to special offers in their area. The app combines this with local digital loyalty schemes, tourism information, tours & trails and events. Users benefit by using one app across the UK – so they can tap into the local area wherever they are.
Posted on