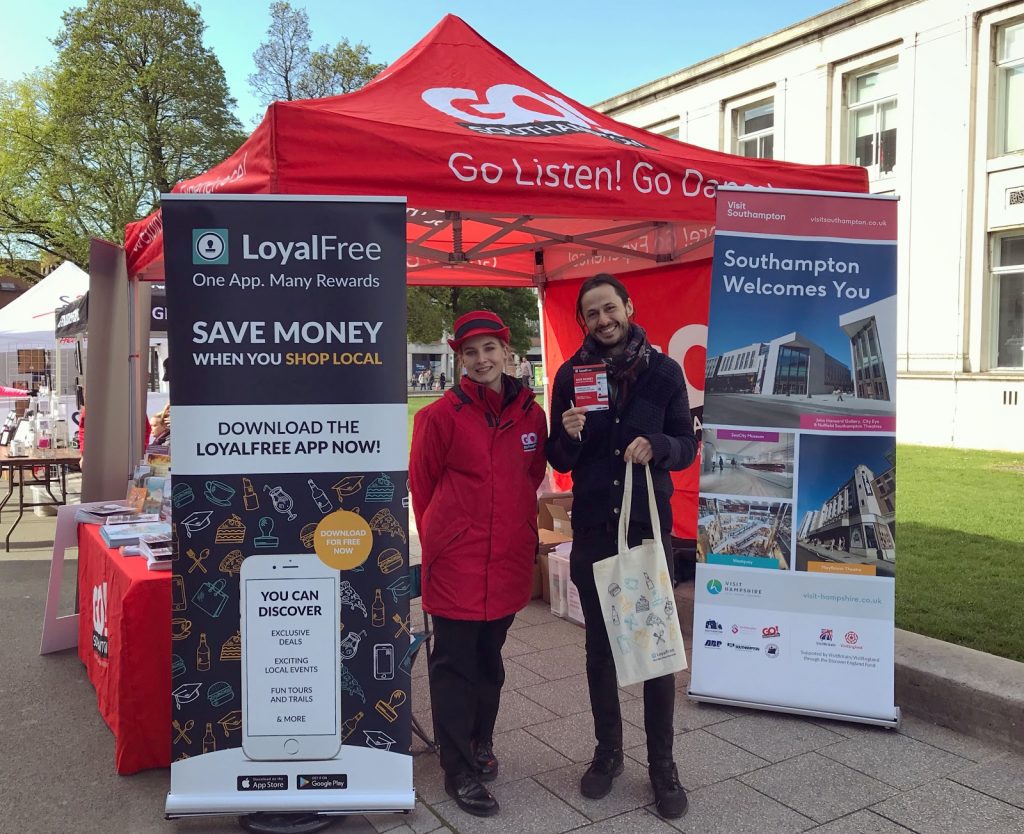 Created on 16/06/20
What does the LoyalFree app do?
LoyalFree is a multi award winning place app, designed to boost footfall and sales in town and city centres. App users can save money when they shop local and discover exclusive deals, exciting local events and interactive trails all on their smartphone!
The partnership
Go! Southampton was the third Business Improvement District to partner with LoyalFree back in 2018 and they have enjoyed an amazing reception from users and businesses in the area by offering an innovative and digital way to support the Southampton High Street!
Southampton has an amazing mix of chains and local independents so it was important to incorporate both equally and allow app users to save money at both. LoyalFree were able to offer an app that is easy to use for both app users and businesses with the capability of creating a buzz around the town by offering amazing deals, fun events and exciting trails which could all be found in one place.
Go! Southampton and LoyalFree encourage people in the city to become a tourist in your hometown and check out all the amazing hidden gems you may not know about. However, it also rewards app users for their loyalty by encouraging them to collect loyalty stamps easily on their smartphones for multiple participating businesses – great for businesses and for locals!
By linking the information directly from the app to the BID website LoyalFree has also been able to create an up to date directory of offers for the public to access. Furthermore, through co-branding within the app, Go!Southampton are able to keep the offering in line with their own well-known BID brand, but the public still have flexibility to use the app across the country by changing their location.
GO! Southampton and the city's businesses now have access to data on how well their offers are working and which events and trails the public are most interested in. By combining live data on app downloads and usage alongside other data sources, the BID can make conclusions which help with future planning in the town.
The results speak for themselves….
There are currently over 4,000 engaged LoyalFree app users in Southampton and they are extremely busy using the app to redeem over 40,000 clicks!
LoyalFree promotes over 150 sensational Southampton Businesses on the app.
49% of Southampton users have redeemed a deal on the app (the LoyalFree UK average is 31.16)!
The best trails in Southampton
It's not just the deals that Southampton users are interested in – their town trails have received over 1,000 interactions! The tours & trails feature works by grouping together businesses to make life easier. For example, a trail could see a group of businesses combined into one easy-to-access place which customers can use to complete their Mother's Day shopping or discover a Gluten Free trail that promises to help those with dietary requirements dine out safely.
Particular trails which have attracted attention in the town include the Southampton Cocktail Trail and the Southampton European Food Trail. These useful trails help users find the best hidden gems in their area for cocktails and European Food, making it easy to try new local places!
See testimonials from other BIDs here
If you're interested in using the app in the town then download the app here: www.loyalfree.co.uk/download or by searching for 'LoyalFree' on the iOS and Android app stores.
If you'd like to know more about how an app could support your area then please visit https://www.loyalfree.co.uk and email [email protected] if you'd like to request more information.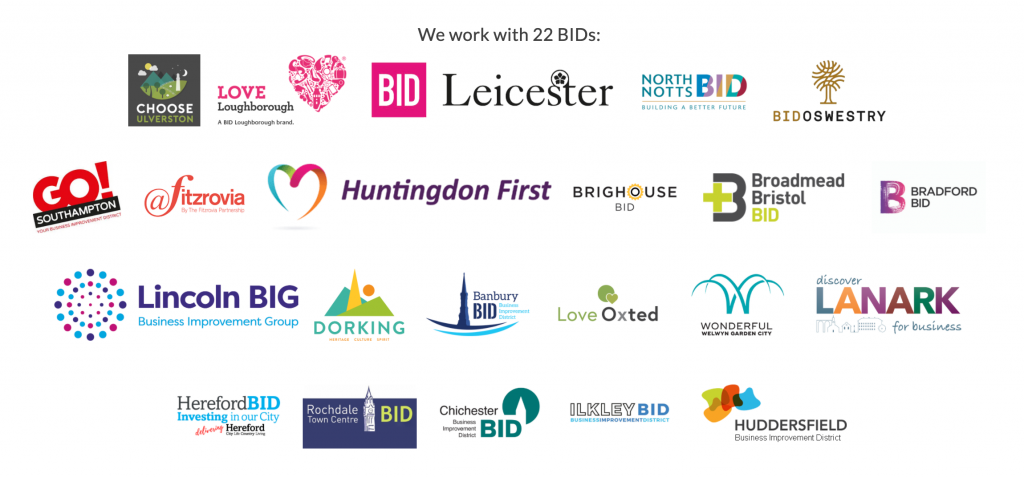 Get in Touch Now