Join the Incredible LoyalFree Team
Role:
Marketing and Events Assistant – Leicestershire
Full Time – Permanent – With Amazing Progression Opportunities
Base Salary: £18-22k
Description:
LoyalFree is an extremely dynamic technology company that is quickly expanding across the UK and becoming the household name as the number 1 app for towns and cities. It has seen unprecedented growth over the last 2 years and won multiple national awards as a result of this.
LoyalFree is incredibly successful, has an amazing future ahead and saw an astronomical growth in revenue of 1,011% in the last 18 months. We are the leaders in our market.
The business operates by forming partnerships with towns and cities. As we expand we are looking for an enthusiastic and over-achieving individual to join the founders/team, who want to make a real impact in their job. We are looking for someone passionate and driven to succeed, with a particular interest in working directly with the public.
The role will be Leicestershire based with frequent travel (UK driving license is required) and flexible working options available. Occasional weekend days will be required but overtime will be paid. There is an opportunity for large salary increases as the company grows.
Travel will be to our partnership locations such as: London, Southampton, Lake District, The Midlands and around the UK.
We Are Looking For
You will be a self-motivated individual who is proactive and thinks on their feet. You will have the confidence to make decisions, the tenacity to question processes and the manner to create great lasting relationships. You'll need the creativity to think up new ideas and the energy to work in a fast paced environment. You will be confident to manage your own time and travel around the UK.
We want you to be driven, ambitious and turn the role into something that has a massively positive impact on yourself and the success of the business.
You will join as the 4th member of an amazing team and report directly to, and assist, the Marketing and Business Development Manager.
Perks:
– Flexible working (work at home options)
– Training, development and career progression given
– 23 days holiday + bank holidays
– Paid expenses for travel and accommodation
– 1/2 a day volunteering opportunity each month
Essential Requirements:
– Full UK driving license is required
– Excellent attention to detail
– Proactive, enthusiastic attitude. Eager to learn and grow
– Initiative to provide new and innovative ideas
– Excellent communication skills with a wide range of stakeholders
– Confident using computer programs such as Excel, Powerpoint etc
– Passionate, hardworking and determined to succeed both alone and as part of a team
Desirable Requirements:
– Degree educated ideally in Business or Marketing
– Photoshop experience
– Digital marketing experience (social media, website design)
What This Job Involves:
LoyalFree App Offers
You'll be meeting with lots of awesome business owners ranging from the passionate independent boutique shop owner to the area manager of big chains such as Costa, Pizza Express and any place you spot on the high street. Managing new offer acquisition from the businesses across our UK partnerships through a variety of means, including:
– Getting great new offers for the app from conducting face to face business visits
– Getting new offers through other means such as phone calls and emails
– Changing and/or updating offers as per requests from businesses
– Re-engaging existing businesses on the app through visits
– Adding offers to the LoyalFree app through our online system
Events
Adding exciting events on to the app and attending UK wide events to run promotional stalls.
– Actively finding events to add in our UK partnership areas from websites, Facebook and so forth
– Adding events to the LoyalFree app through our online system
– Running promotional stalls at events to get app downloads (e.g. Fresher's Fairs, Christmas events, Cultural events)
Marketing
Thinking up fresh ideas for increasing app downloads and improving the Social Media relationships with the businesses on the app.
– Brainstorming, discussing and actioning marketing plans with key stakeholders in partnerships
– Thinking up creative ideas for promotional items for the LoyalFree app
– Updating and managing the Instagram story for the company during work hours
– Bringing fresh ideas to the table for app promotions
– Supporting with social media content, creation of blogs and identifying influencers within areas
General
Other duties relevant to the role.
– Managing the LoyalFree support emails – responding to business queries
– Helping with the creation of fun local tours and trails
– Communicating work progress through company communication platforms such as slack
Please apply by sending a CV and cover letter to [email protected]. If shortlisted you will be invited to interview.
Interviews will be held in Leicester city centre.
In your cover letter please explain why you are attracted to the role and give 3 suggestions of how LoyalFree could increase app users across the UK.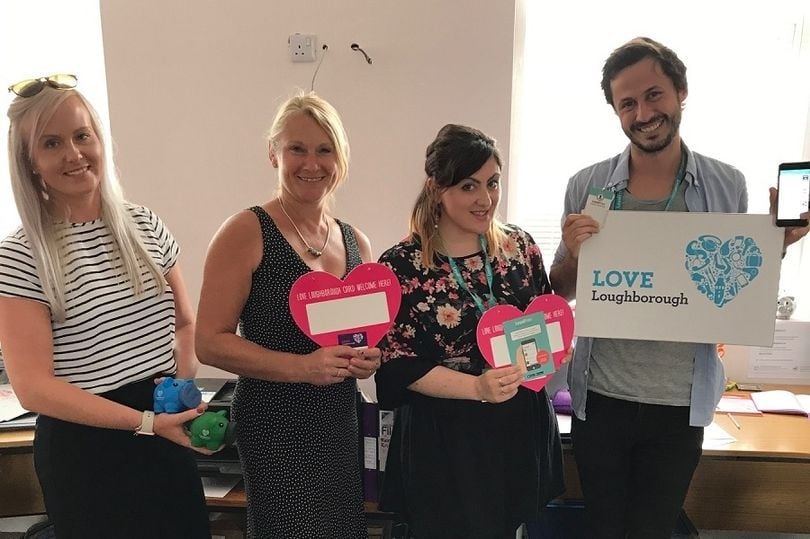 This will definitely help you get the job!
Check Out Our Promotional Video
Awards